The exterior of a home plays a huge role in its aesthetic as well as its stability. When a home's siding and windows begin to fail, it's time for a revamp. Investing in your home's exterior can add value as well as safeguard what's inside. Belk Builders recently finished a project at Baden Lake in Troy, NC, and it was a total transformation with new Hardie® Plank Siding and Simonton windows, and patio doors.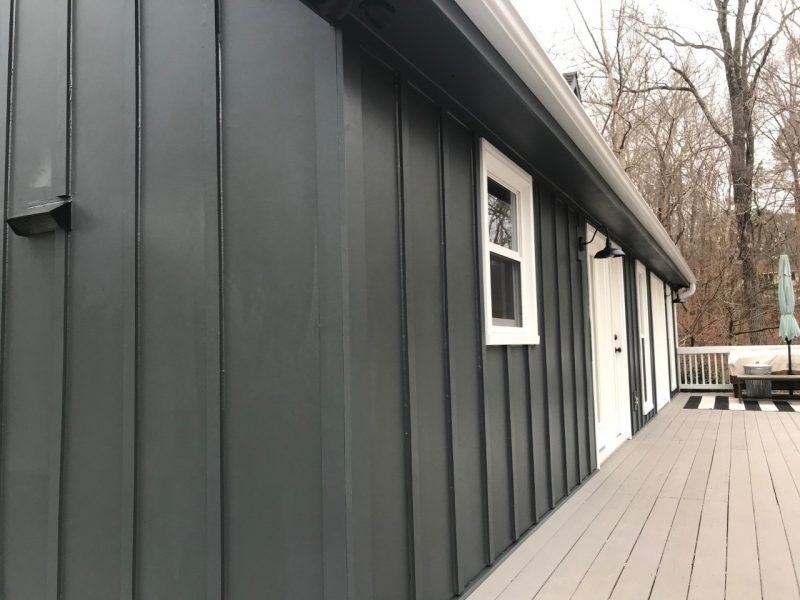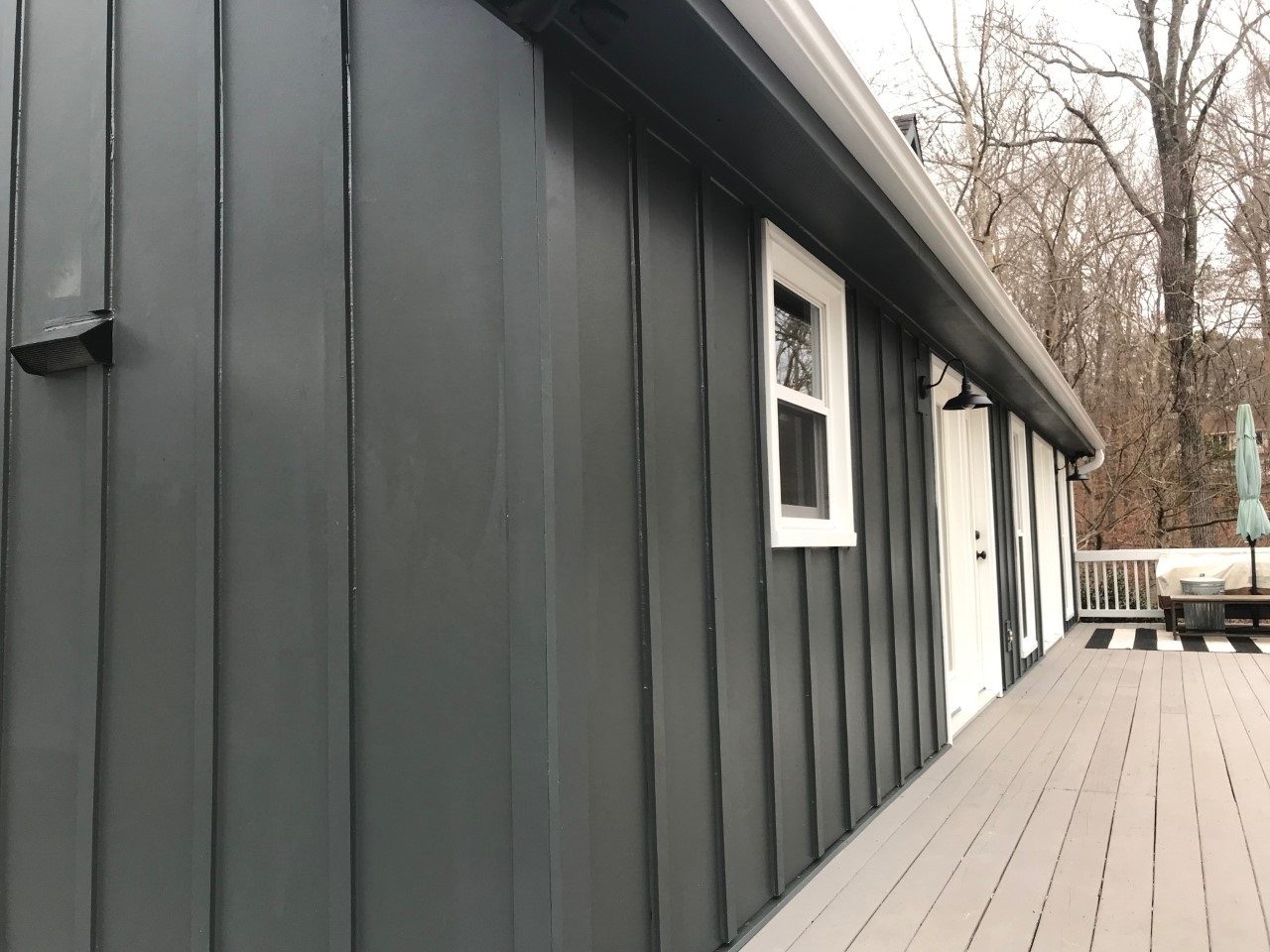 Saying Goodbye to Vinyl Siding
The home had existing vinyl siding that was in serious need of removal. Vinyl siding isn't an inferior material, but it eventually must be replaced, depending on many different environmental factors, like exposure to UV rays or moisture problems.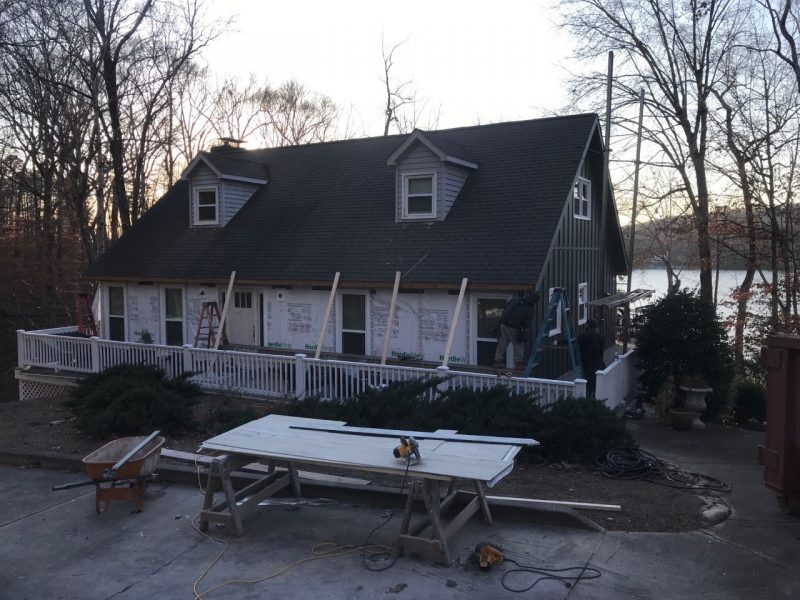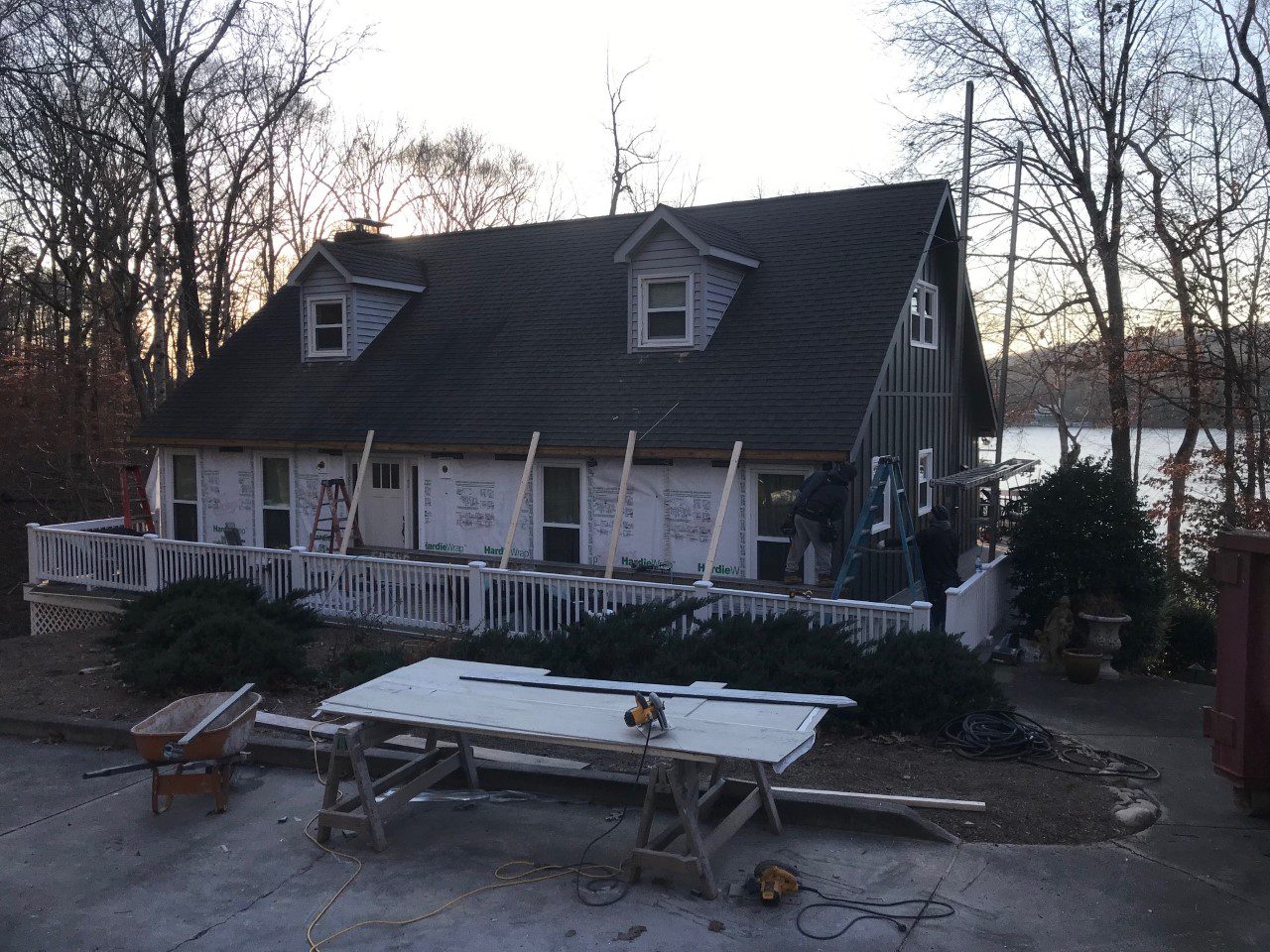 We removed all the old vinyl siding from the home and found the wood underneath had to be taken out as well. Once the removal was complete, we prepped the home's exterior for new siding.
Hardie® Plank Siding Gives Home an Exceptional New Look
As a long-time installer of Hardie® Plank siding, we are happy to recommend it to homeowners. It's quite different than vinyl siding because it's made from fiber cement and is the most popular siding in the U.S. due to its many favorable attributes. It's very low maintenance and never requires painting because the color is baked on through a proprietary process.
Hardie® Plank siding is also designed to withstand all weather conditions, including moisture and intense heat. It won't warp, rust, or rot. It's also insect- and fire-resistant. With Hardie® Plank siding, you can enjoy the look of real wood siding without the maintenance.
The home on Baden Lake was outfitted with board and batten style siding. In this application, the siding is vertical with seams covered up by strips that protrude outward, also known as the battens. This type of siding brings a dramatic and sophisticated look to the home in a dark gray.
Upgraded Windows and Patio Doors Deliver Energy Efficiency and Beauty
To complement the new siding on the home, we also replaced their vinyl windows and patio doors. Installing new windows offered them much more than just aesthetics. They are also enjoying the benefits of energy-efficient windows.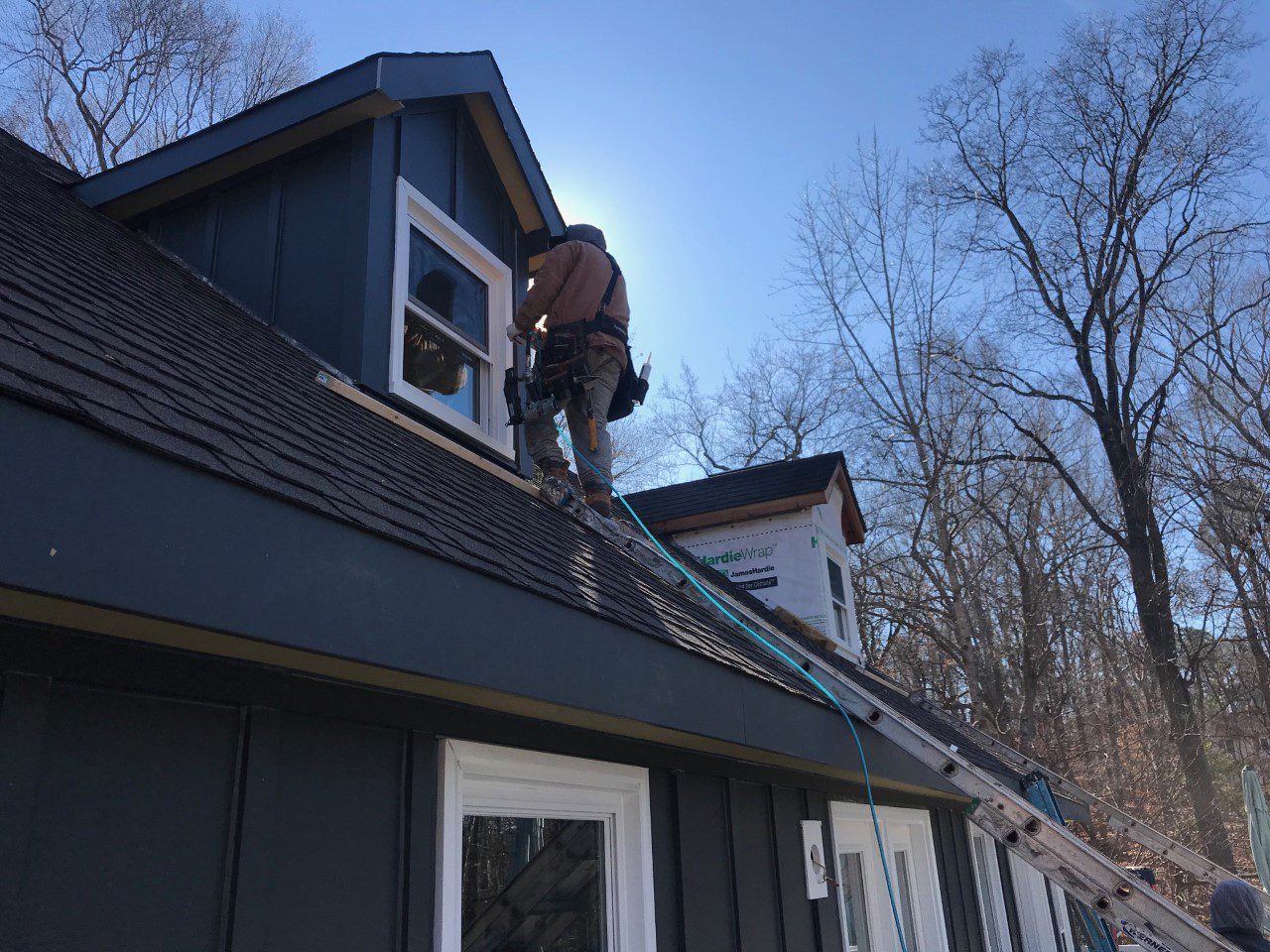 Vinyl windows are well-made products with long-term viability, but they still must be replaced at some time. Now, the homeowners have functional windows that keep UV rays out and drafts, ensuring that the home's interior is always comfortable. The windows featured white trim that pops dramatically against the dark gray siding.
We used Simonton vinyl windows and patio doors, which offers a high-quality replacement window that meets ENERGY STAR® standards. We are proud to be a Simonton Windows installer because of the robust and effective products they produce.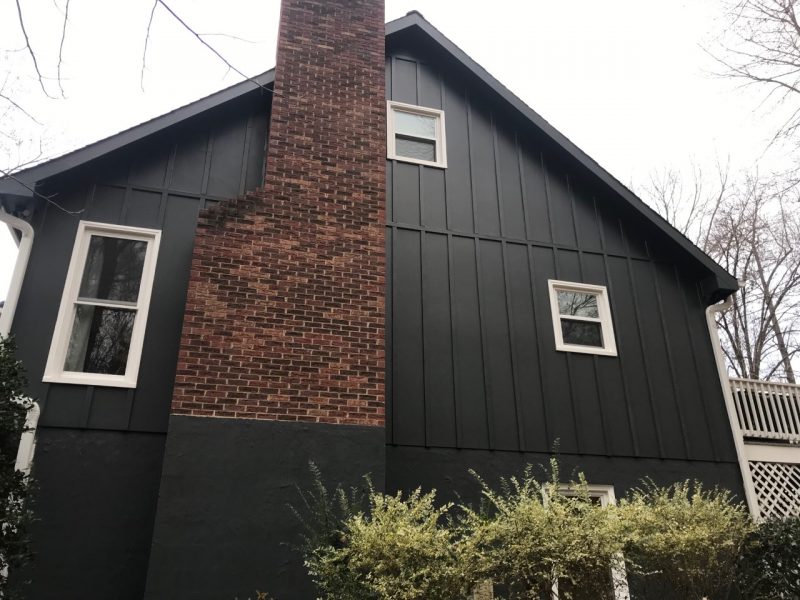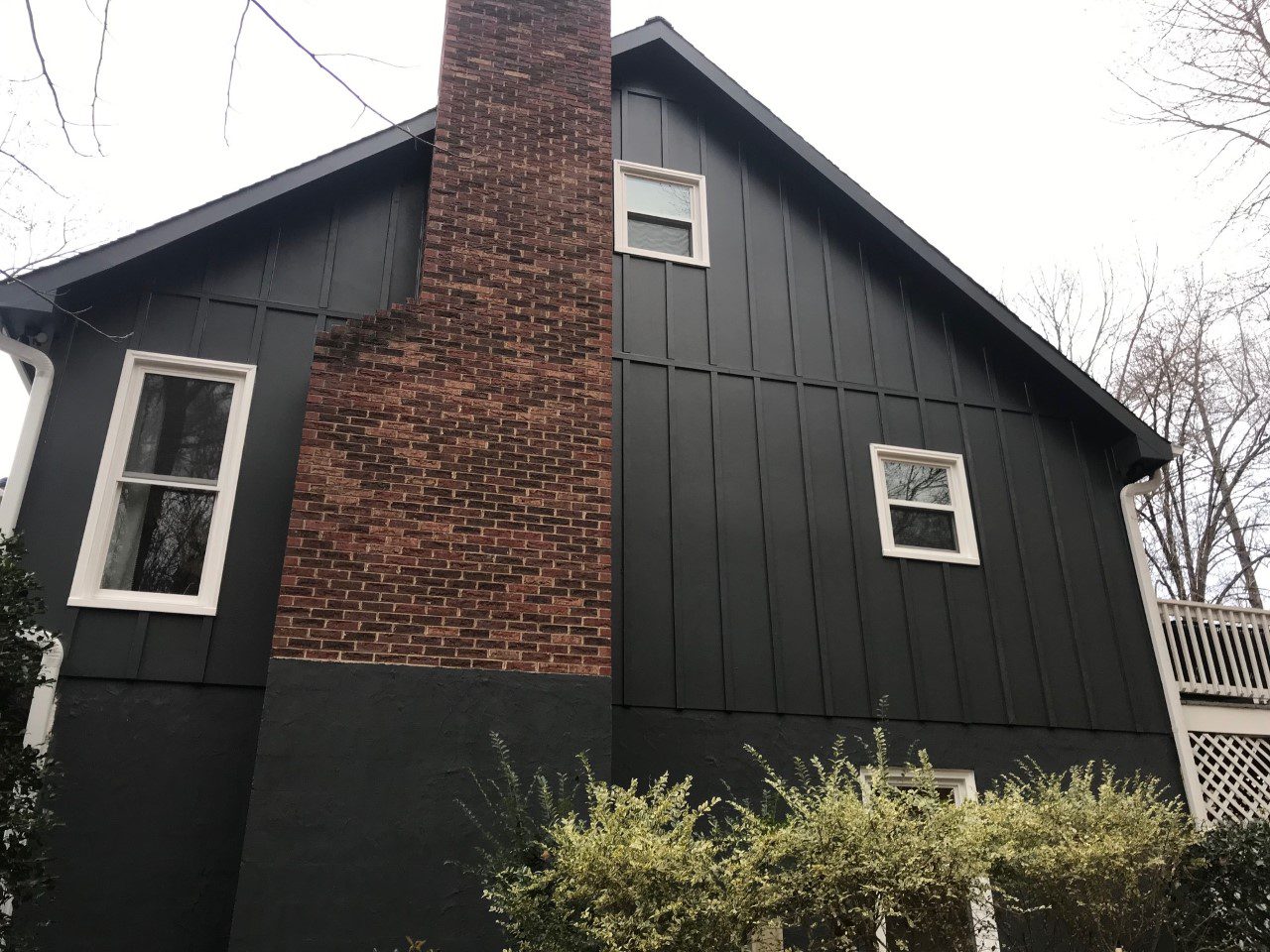 As you can see, this home had quite a transformation. By partnering with us, the homeowners were able to employ one contractor to do it all. We've been serving the Charlotte area for decades and love to help customers reenvision their homes.
Learn more about what we do and how we can help you bring your vision to life by contacting us.