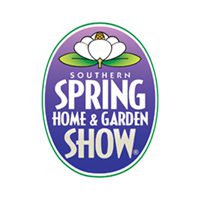 Belk Builders is excited once again to be part of the Southern Spring Home & Garden Show. The event will be held on two consecutive weekends, February 28-March 1 and March 6-8, 2020, at the Park Expo and Conference Center. We enjoy these events and being able to chat with local homeowners about their exterior home renovation needs.
Every Problem Has a Solution
Homeowners usually have a long list of to-dos relating to their home. It's likely the most expensive asset you have, and one that has to be maintained and updated to hold its value. Often, homeowners come to us with a problem they aren't sure how to fix, as there are lots of options when it comes to siding, roofing, and windows.
— Charlotte roof replacement by Belk Builders.
We've spent years as a Charlotte siding, roofing, and window installer, so we've probably seen it all! What we love is providing you with options, some of which you may not know exist. For example, the home's exterior is a vital part of its aesthetic appeal and should act as a protector for everything inside. Siding and substrates can fail for a number of reasons, and you may be thinking that you're stuck with what you have. However, there are many choices that can transform your home.
— Charlotte Hardie® Plank siding replacement by Belk Builders.
We are big proponents of Hardie® Plank siding, which is a cement fiber material that's much different than other substrates. It's basically maintenance-free and won't rust, rot, peel, or crack. It's moisture and insect resistant, giving you a lifetime of beauty. This siding is versatile and is offered in a variety of styles and colors.
Upgrade Your Windows Before Summer
— Charlotte window replacement by Belk Builders.
At the home show, we'll also be showcasing Simonton vinyl windows, a top-notch brand that delivers high-quality products. Replacing your home's windows is one of the smartest things you can do as far as energy-efficiency. That's why it's a great idea to get this done before the weather turns hot and humid. These windows block UV rays and can dramatically decrease your energy bills, keeping your home comfortable and cool.
Love Your Home Again with Help from Belk Builders
We look forward to seeing you at the show and invite you to visit us at booth 613. You can check out the different siding, roofing, and window products we carry and ask our experts about the projects you are considering. We want to make you love your home again and increase its value!