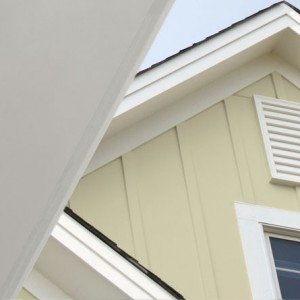 Just like a portrait needs a mat and a beautiful frame be complete, your home's exterior will have a more finished look with the addition of trim to its corners, columns, fascia, doors, windows and more with Hardie® Trim boards. With a wide variety of textures and colors your options to accentuate the façade of your home is only limited by your imagination. Belk Builders is your complete home exterior company and the right choice for exterior rejuvenation and finishing projects for upscale homes of all ages within the Charlotte area.
Today's homes have individual personality promoting style and defining good design. We offer Hardie® Trim boards as "finishing touches" to maintain or renew the look of your home and make your home stand out from the rest in your neighborhood.  As a qualified Hardie® Plank installation company Belk Builders has over 30 years of experience in reviving upscale home exteriors and is the Queen City's premiere choice for Hardie® Plank replacement siding and trim boards.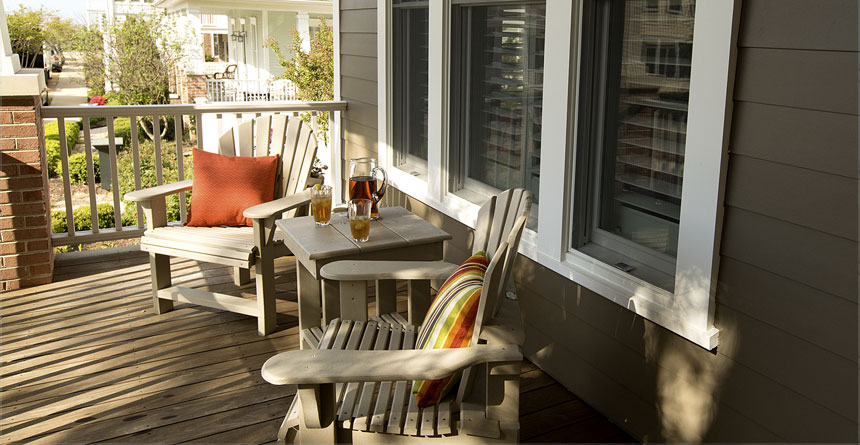 Here is just a peek of the endless choice available:
Rustic Trim – This trim choice brings a primitive feel to your home's design and features a raised texture that mimics wood without the hassle of warping and rotting.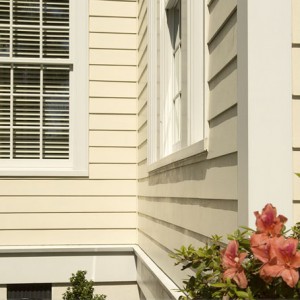 Smooth Trim – The versatility of this simple, clean look, with our ColorPlus® Technology finish, will complement any style home but is most often installed on homes with a more modern look. This product is available in the 4/4 or 5/4 thicknesses giving it the flexibility to be used in a multitude of exterior locations.
Crown Moulding – The James Hardie®  version of this timeless classic has engineered durability while maintaining traditional style which adds elegance to any architectural design.
Hardie® Trim Moulding Products – Trim accents for sills, brick moulds, rooflines and other transitional areas add the charm to your home without sacrificing strength and durability. Product line includes: Historic Sill, Base Cap, Bed Mould, Brick Mould, Drip Cap, Rams Crown, Sub Sill, 1×4 Skirtboard and 1×8 Skirtboard (Moulding Products are only available in Arctic White, Navajo, Beige and Khaki Brown.)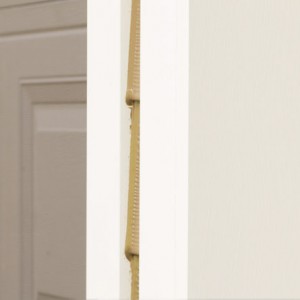 Rustic Grain Batten Boards – The look and texture of wood grain of this traditional board and batten look gives any structure added charm and visual interest without being overly done.
Smooth Batten Boards – The crisp and uncomplicated style of these smooth finished boards are just right for the contemporary board and batten fashion.
Available in a myriad of styles, textures and colors these exterior trim products have the warm natural character, fit and feel of wood but without the endless maintenance. Choosing Hardie® Trim and Moulding products for the façade of your home allows you to finish its look while protecting it with the James Hardie renowned ColorPlus technology and exceptional 30 year warranty.
Your home is a reflection of your taste, style and personality. Trim accents further customize and polish the aesthetics of your residence, making it unique and the envy of your neighbors. Belk Builders is Charlotte's first choice for upscale exterior finishing touches, as well as the leader in siding, window replacement, roofing and so much more! Let us help you by contact Belk Builders today. Call (704) 400-4710 or email us at info@belkcustombuilders.com to schedule a free estimate