Exterior home renovations provide homeowners with a new look that's both appealing and functional. In many of our project feature stories, we remove and replace siding, but that's not your only option. For this Charlotte home, we present another idea for renovating a house's exterior that keeps the original siding intact. Painting Shake Wood Siding. Keep reading to learn about the transformation.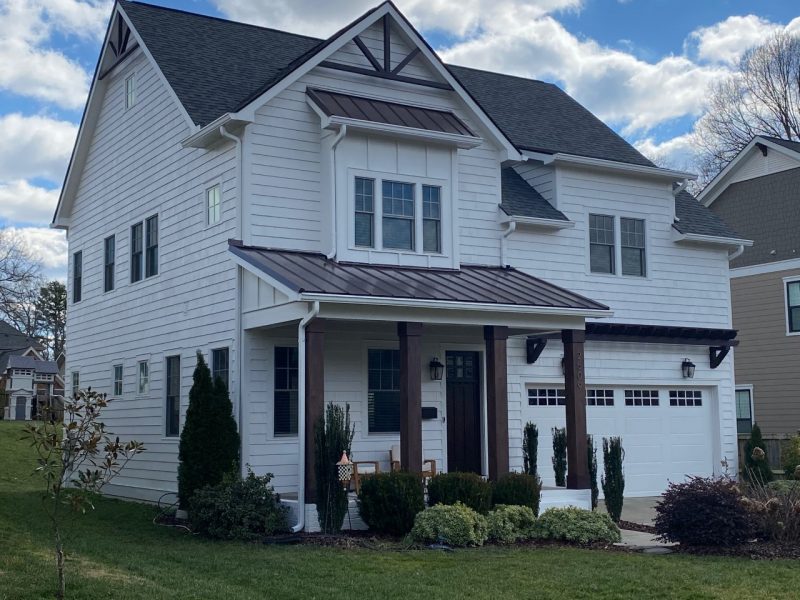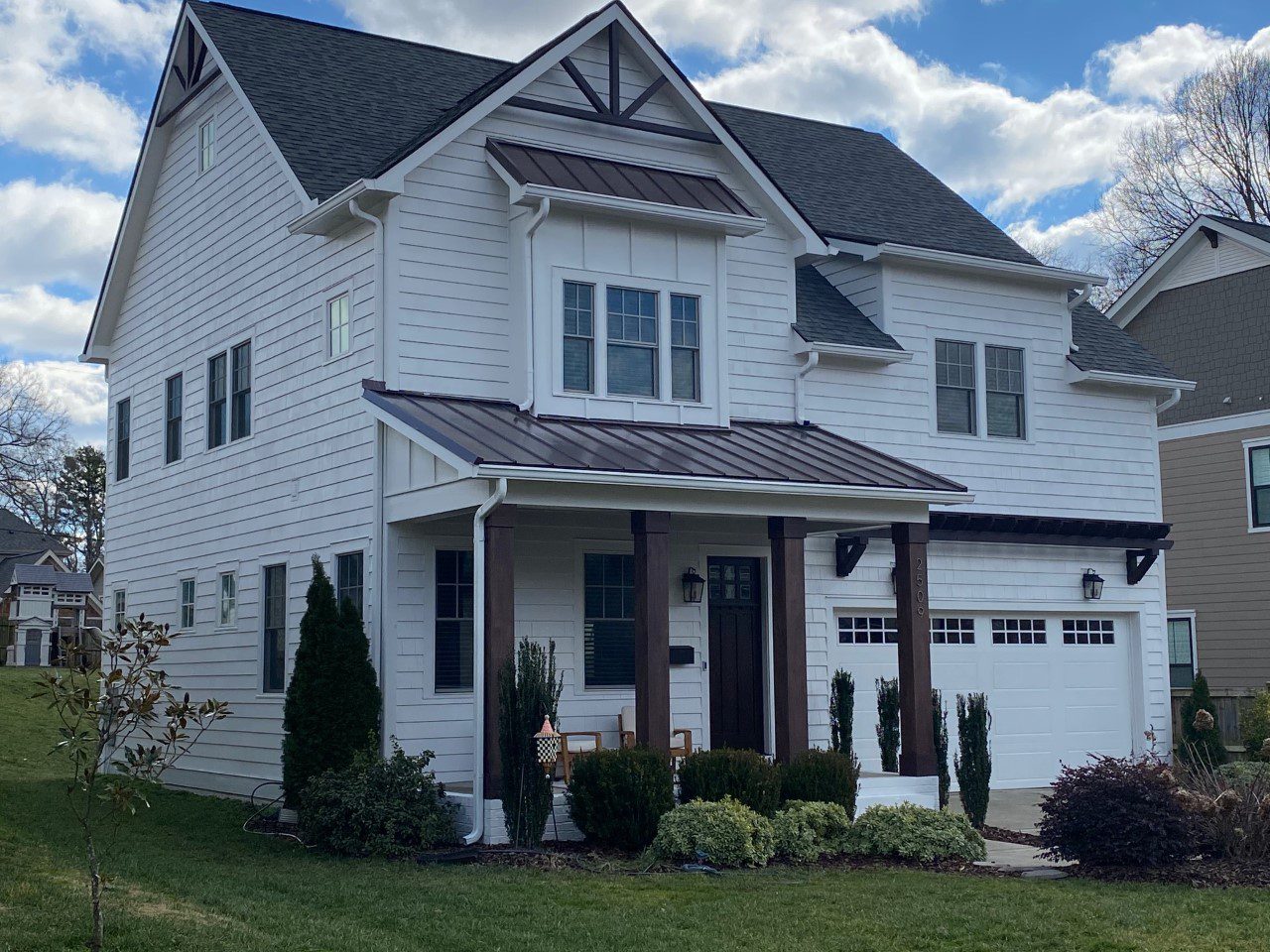 Shake Wood Siding is Paintable 
Shake cedar siding is real wood, and all wood is paintable. The wood used for this application isn't cheap. It's hardy cedar lumber that has water-resistant attributes. Just because the outward appearance is beginning to age doesn't mean the siding is no longer viable. As you can see from the before pictures, there were some areas of peeling and loss of shingles.
To paint these shingles requires a professional with expertise and experience. It's not like painting a standard piece of wood. It's a multi-step process of replacing missing materials, adding a heavy-duty primer, and then finishing with a dependable exterior use paint.
The home's previous color was a dark gray, and the homeowners wanted something brighter, so they choose a vibrant white. The white offers a clean look and complements the brushed bronze accents atop the front porch roof and the dormer on the second story. The shake attributes are still noticeable, so they didn't lose any details.
New Cedar Posts Complete the New Look
To provide even more curb appeal, we replaced the front porch posts that were standard white with cedar columns. These columns are structurally sound and offer a nice decorative finish that suits the home's architecture.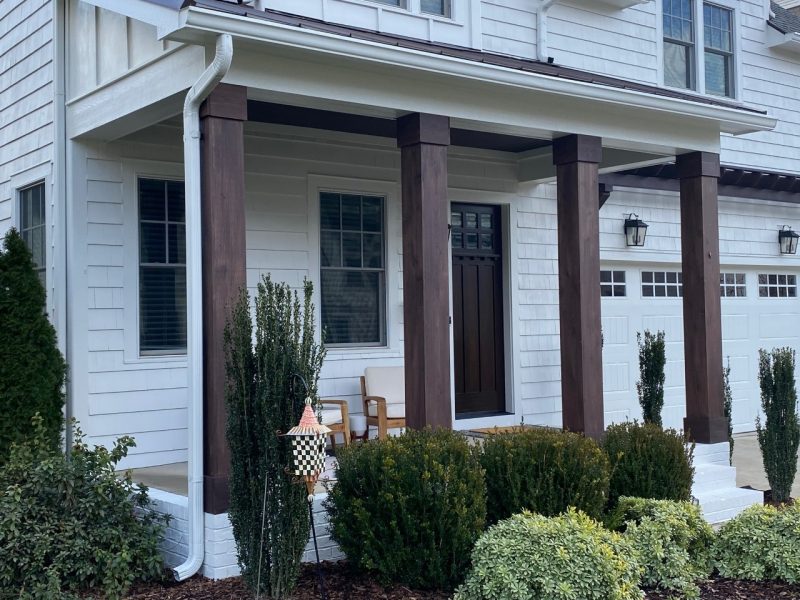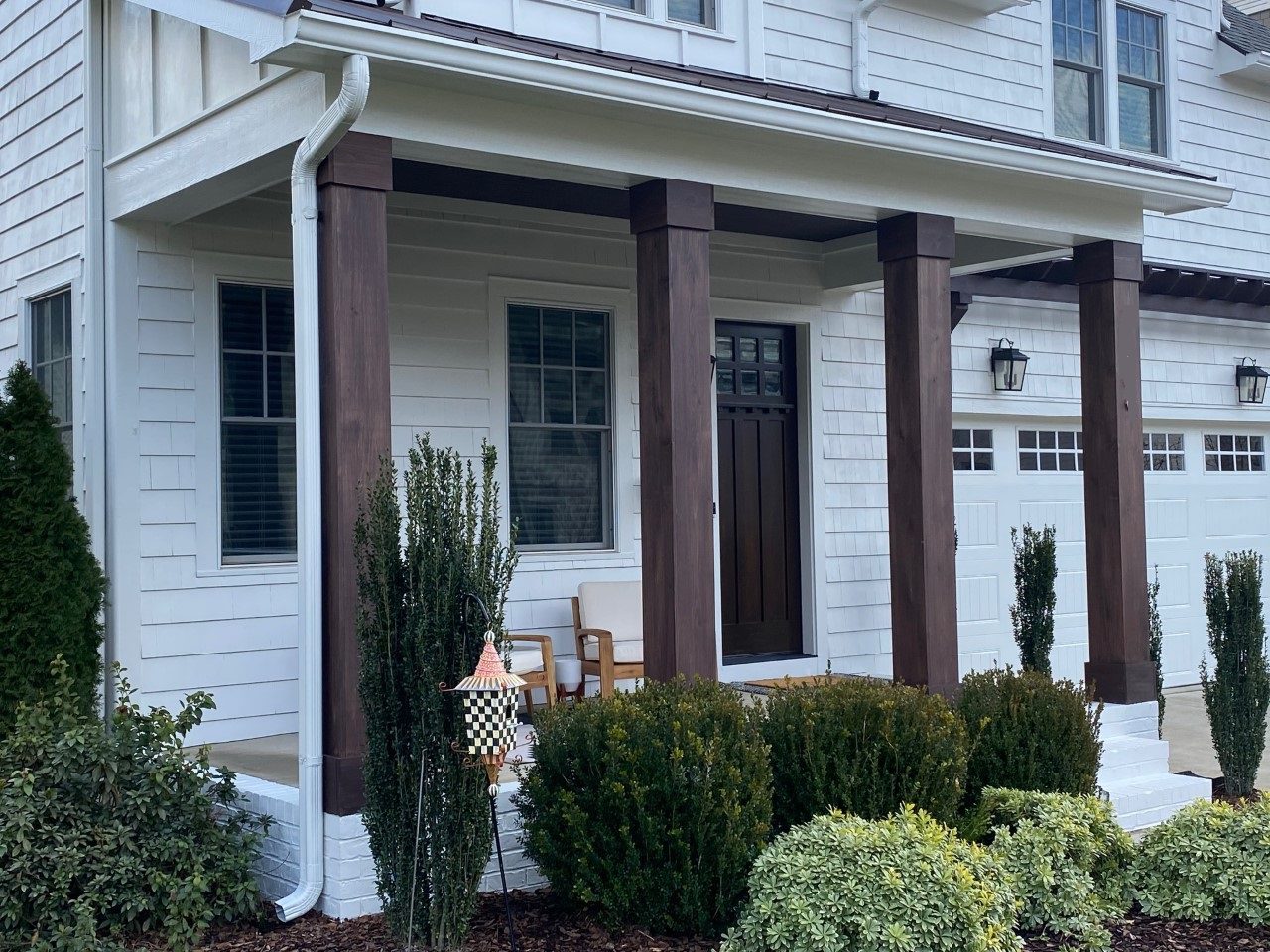 Since cedar is very durable, it's a good wood for exterior work. The new posts offer another contrast to the white and match the other accents. As you can see from the after photos, it looks like a brand-new house!
Exterior Renovations: So Many Possibilities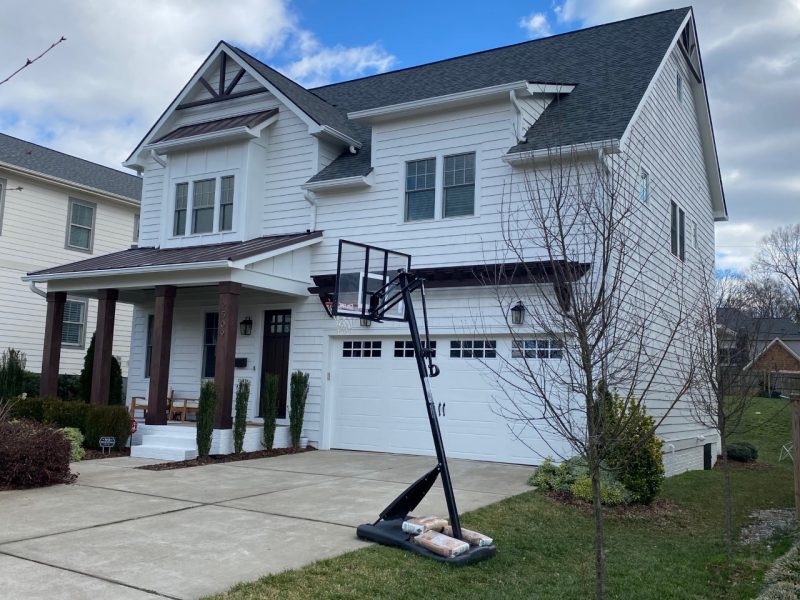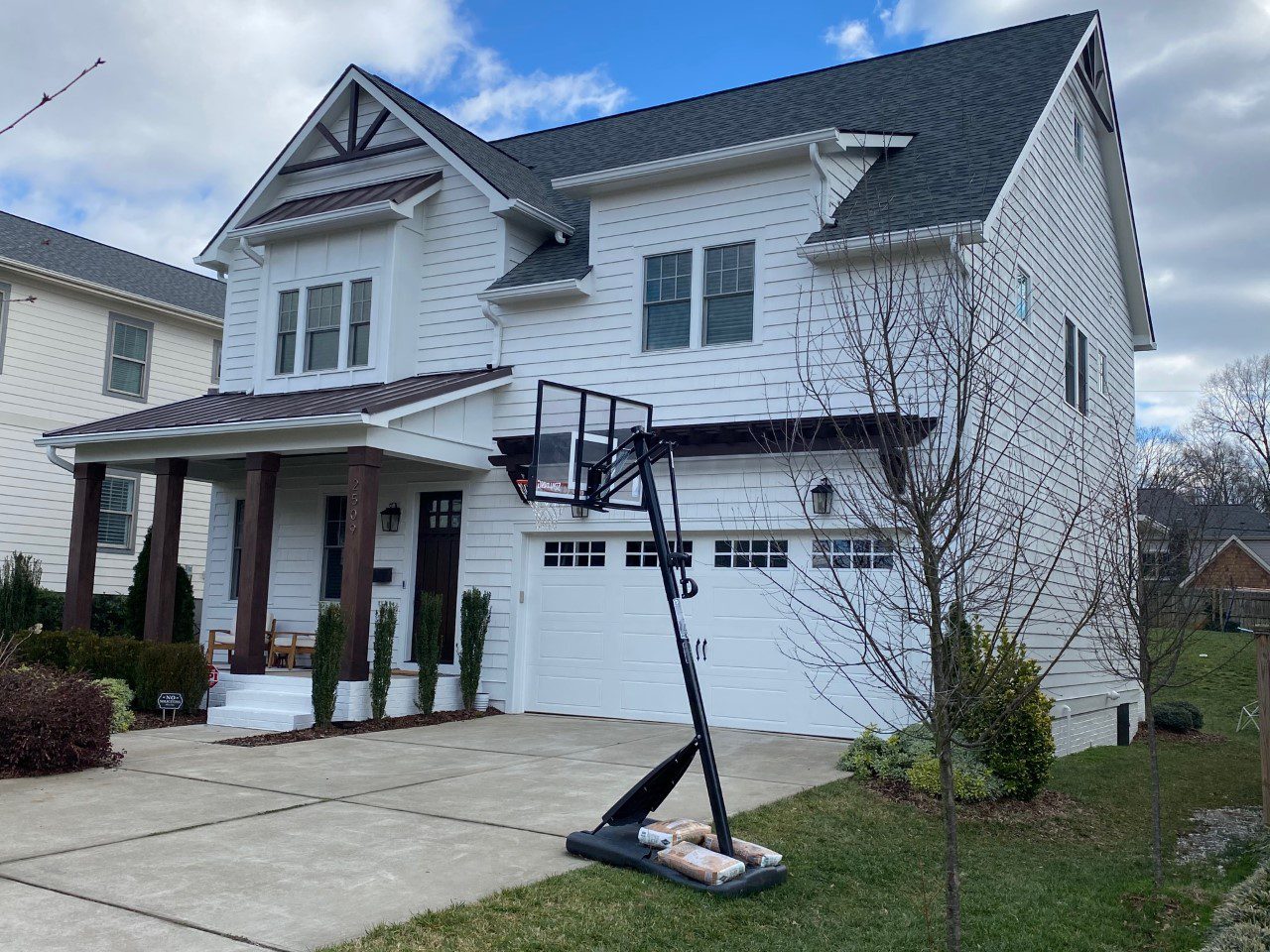 If you're looking for inspiration for how to renovate your house, remember that there are numerous possibilities. From changing out siding to painting it, there's an option that fits your aesthetic and budget. Our team of professional renovators and contractors brings a world of experience and imagination to every project. With customizable plans, we'll help bring your vision to life cost-effectively, safely, and precisely.
If you'd like to explore the opportunities for updating your siding, contact us at 704-400-4710 today.