Certifications for tradespeople are designated credentials earned by individuals to verify their legitimacy and competence to perform a job. Accredited certifications state that as a professional, you've been trained, educated and are prepared to meet a specific set of criteria for your role.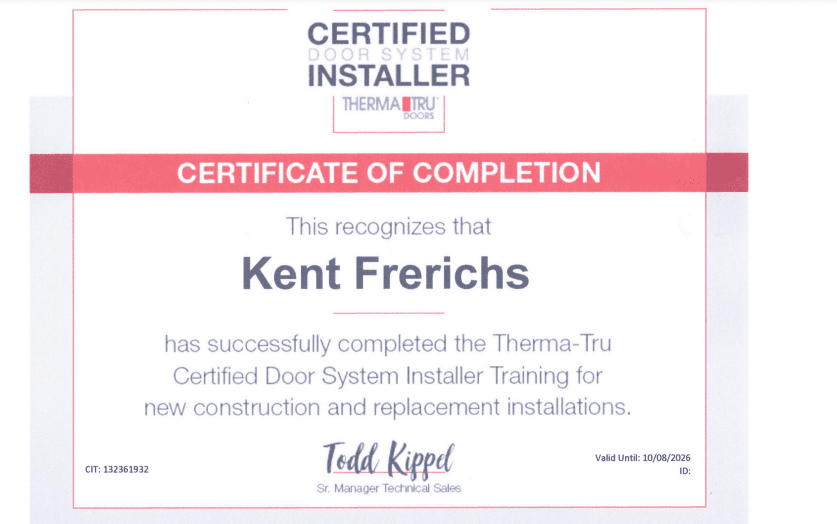 Today more than ever, it is imperative that home improvement vendors and builders possess the expertise and knowledge via certification that they know how to install the goods properly and efficiently that they are selling to consumers.
With great pride, Kent Frerichs, owner and master builder of Belk Builders, has successfully completed the Therma-Tru Certified Door System Installer Training for new construction and replacement Therma-Tru doors.
Why Is Therma-Tru Certification Important?
Therma-Tru Certified Door System Installers receive expert guidance directly from Therma-Tru and have successfully completed training on how to properly install and seal a Therma-Tru door system for long-lasting performance.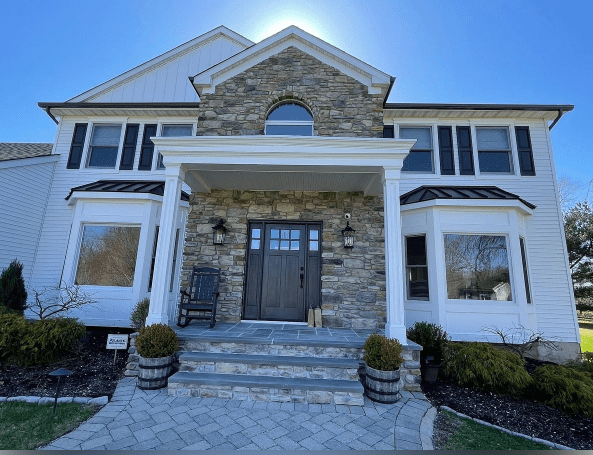 As a Therma-Tru Certified Door System Installer, Kent Frerichs and his team can provide peace of mind to their clients as they have the comprehensive knowledge and expertise to properly install Therma-Tru's door systems that provide optimum efficiency and performance.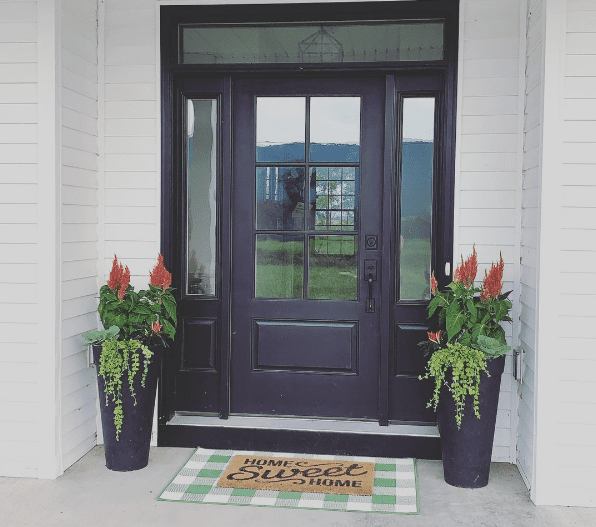 With this Certification Training, Belk Builders can guarantee homeowners that they know full well the proper techniques to correctly install and seal Therma-Tru door systems. As such, they understand how to best ensure weather resistance, energy efficiency, and smooth operation for years to come, helping to increase customer satisfaction.
Why Are Therma-Tru Doors So Exceptional For Your New Build Or Home Improvement Project?
Therma-Tru innovates its products and systems by engineering them to work together and perform for a lifetime. Their products deliver uncompromising quality, inside and out, and provide inspired designs in virtually unlimited choices that complement architectural and homeowner styles.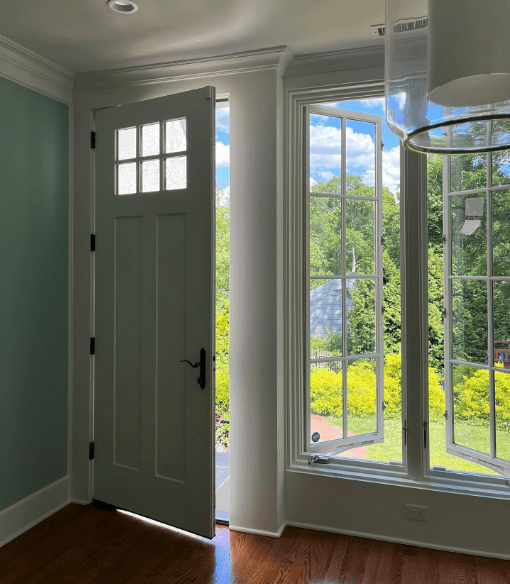 With a wide array of glass designs handcrafted to reflect home design trends and homeowner desires, more than 55 years in the business and a solid track record of integrity and reliability, Therma-Tru doors and components feature a lifetime limited warranty to deliver total confidence to Belk Builder clients.
For more information on Therma-Tru door systems; and for a free estimate, contact Belk Builders right here online, or call 704-400-4710.