Mold — Learn Why It Happens and How to Prevent It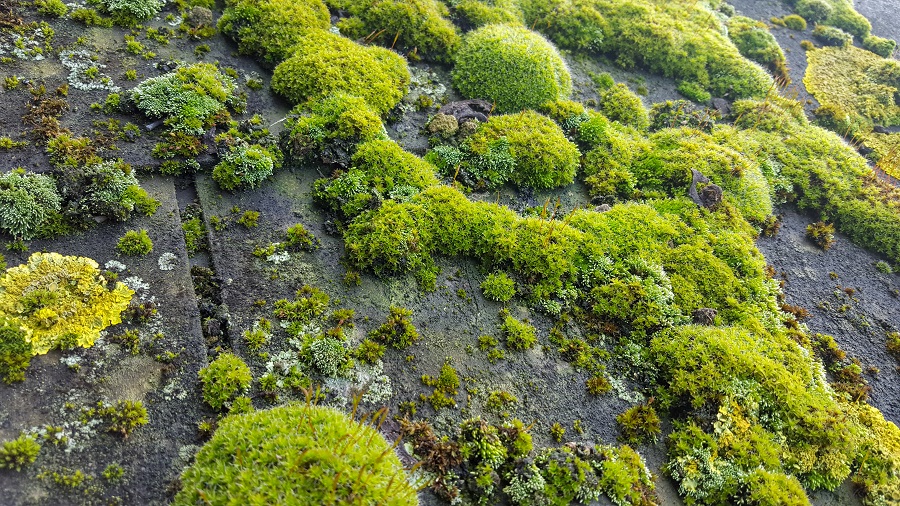 Mold and algae can be a serious problem anywhere that they are able to grow, and one place it can grow that you may be surprised to hear is your roof. Belk Builders, your Charlotte area roof replacement specialists, often gets inquiries regarding the black streaks on the north side of roofs. Not only does this look bad, but it could be causing your roof to rot!
More Than Unsightly, Mold and Algae Can Cause Roof Rot
If mold or algae begins to grow on your shingles, you'll probably be able to see it, which is only the start of the problem. Mold appears as fuzzy black, brown, or green spots often; however, it can also have the look of a slimy film. Mold thrives on damp and humid environments and grows quickly. Roofs can be great breeding grounds for it. Should the mold be black mold, the most extreme kind, it can weaken your roof's entire structure.
If left without treatment or a roof replacement, the mold will continue to grow freely and can cause roof rot. Further, if left unaddressed, it could cause health problems for anyone living in the home, especially black mold, which may result in respiratory illness.
Why does mold form on roofs? Well, it's all about the right environment and is typically triggered by a hidden roof leak. When water drains off the roof, it flows into the interior, which creates the ideal space for mold to form.
Algae is another growth problem on the roof, which can cause serious issues. Algae likes dampness and shade, which is why you may see it on the north side of your roof. It can grow on wood shingles, shakes, or asphalt shingles. Over time, the algae, which retains moisture, can cause your roof to deteriorate.
There are several things you can do to help prevent mold and algae on your existing roof, including trimming trees away from touching the roof, cleaning gutters regularly. You should have your roof inspected if you start to see any growth as well.
Preventing Mold and Algae Starts with the Right Material
However, the best preventive measure you can take starts with the roofing material. When customers ask us what can be done to protect against mold and algae, we recommend StreakGuard™ shingles from Owens Corning as a great material for roof replacement.
These shingles blend copper-lined granules into colorful granules, which help resist algae and mold growth. This keeps your roof looking new with no black streaks.  This inhibits algae growth and comes with a limited 10-year warranty. It's available in a variety of colors, so you don't have to compromise style either.
If your Charlotte roof is in need of replacement or inspection, rely on the experts at Belk Builders. We're here to answer any questions and will more than happy to tell you more about StreakGuard shingles. Contact us today at (704) 400-4710 or info@belkcustombuilders.com to learn more.