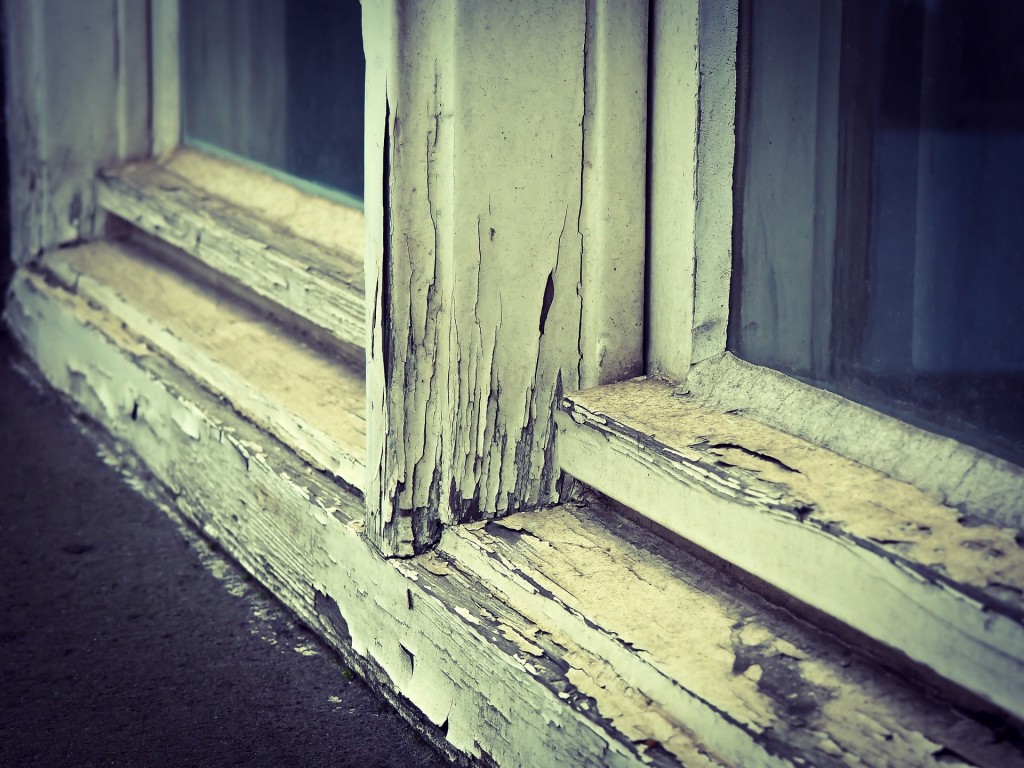 Just recently, the state of North Carolina observed Lead-Safe Certified Renovators Day.
You may have heard the term "lead certified" before. However, do you really understand what it means to be a lead certified contractor? According to North Carolina Health and Human Services, contractors play a huge role in helping to prevent lead exposure in our state, and here's why:
Today, childhood lead poisoning is considered a completely preventable disease among young children. The major source of lead exposure is the dust from deteriorating lead-based paint, or from renovations to homes of child-care facilities built before 1978. No safe blood levels in children have been identified and lead exposure can affect nearly every system in the body. Because lead exposure occurs with no obvious systems it frequently goes unrecognized.
In 2009, the state of North Carolina enacted the Lead-Based Paint Hazard Management Program for renovations, repair and painting. These public health laws help to protect children from preventable lead-poisoning caused by renovation activities conducted in housing and child-occupied facilities built before 1978. This program requires that prior to performing renovation, repair and/or painting activities for compensation, companies and individuals must become certified by the NC Health and Human Services Division of Public Health, Health Hazards Control Unit.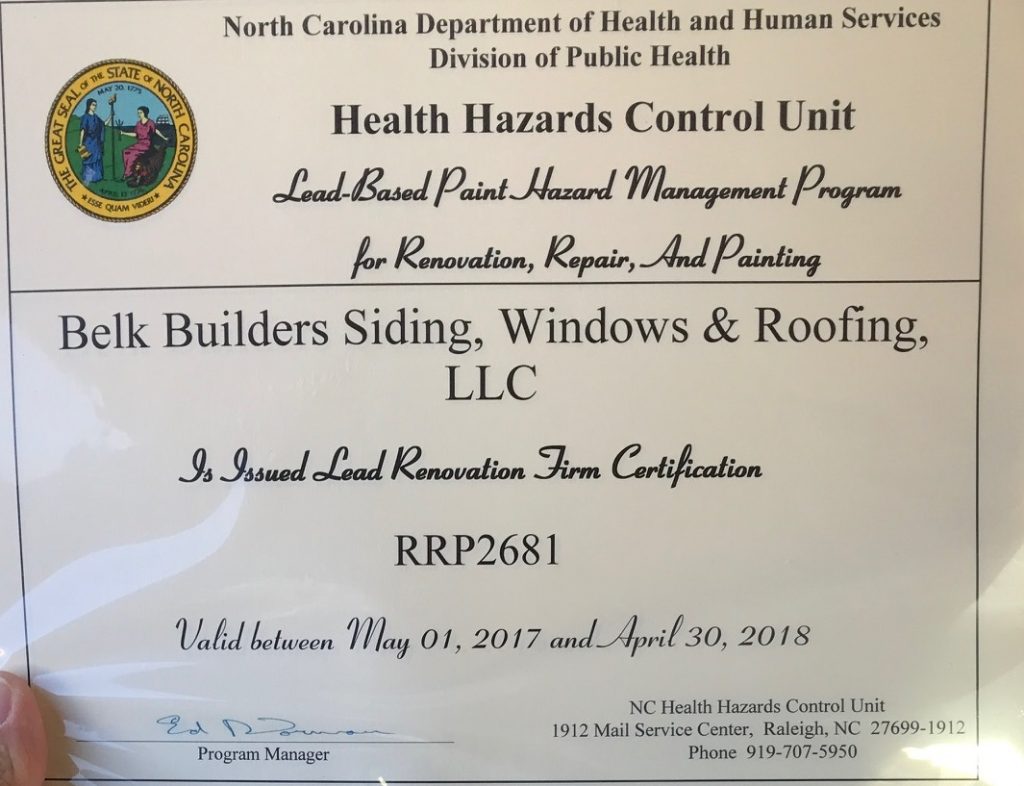 Many of the homes in the Charlotte area were built prior to 1978 and contain lead-based paint. This is especially important in the vintage areas of Charlotte that are now undergoing re-gentrification such as Plaza Midwood, Dilworth and NoDa. As homeowners renovate these vintage homes they discover areas where lead-based paints may have been used. It is important, with any home renovation or remodeling project that you inquire as to whether the contractor you choose to use is lead certified.
Belk Builders takes the topic of lead certification very seriously and is proud to be a lead certified contractor here in North Carolina. This means Belk Builders has been trained and certified as a lead-safe renovator.
If you are considering window, siding replacement or roofing for your home, and are looking for a reputable company that believes in a job well done, start to finish, along with the safety of you and your family, contact us at (704) 400-4710 or visit our website today to learn more.