Smart phones, TVs, smart home systems and smart cars are quite common these days. Many of us actually have several, if not all of these advanced technological devices because they enable us to do more things, more intelligently, and more efficiently. As a builder and a homeowner, I too search for advanced products to offer my clients which provide multiple benefits and are of the highest quality. When it comes to replacement windows, Simonton fits the bill! Not only are their replacement windows superior in energy-efficiency, value, and durability but are also available with climate zone specific, advanced thermal performance technology which makes them truly smart windows.
What makes Simonton replacement windows smarter than the rest? The answer lies in their focus on the light and thermal transfer qualities, or the insulation value, of their products. This value is listed as the U-Factor in the nationally recognized rating and labeling system for the energy performance of windows and doors which is administered by The National Fenestration Rating Council (NFRC). The lower the U-factor, the greater a window's resistance to heat flow and the better insulating properties it possesses. For example, high-performance double-pane windows can have U-factors of 0.30 or lower, while some triple-pane windows can achieve U-factors as low as 0.15.
The materials Simonton uses and the glass packages they offer are the key elements which make them as energy-efficient as possible. For the frame components, premium vinyl, with its superior thermal properties, is used because it offers excellent insulation and low conductivity. Their glass packages are available with ProSolar® Low E (low emission) glass, which has a transparent metallic oxide coating applied to its surface. This coating allows the beautiful sunlight into your home year round, but dramatically reduces the harmful UV rays and near infrared light which can fade your interior and raise energy costs. For advanced Low E protection, Simonton also offers ProSolar® Shade glass, which is spectrally selective in blocking damaging UV rays while allowing desirable light into the home. To clarify, while ProSolar® glass is a prodigy in the field of window thermal performance technology, ProSolar® Shade glass, with its climate zone specific, advanced technology is a genius! Many companies customize windows for broader regions, i.e. south, northeast, etc… but Simonton actually customizes to the Charlotte area!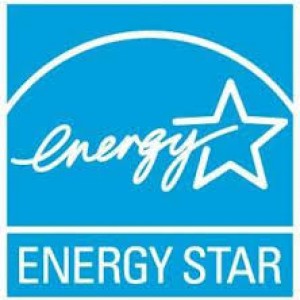 As an ENERGY STAR partner, Simonton Windows is committed to meeting the strict criteria of the U.S. Environmental Protection Agency and the U.S. Department of Energy to help conserve energy and reduce heating and cooling costs for all our customers.
As you can see, we've done our homework because providing you high quality replacement windows which are the ultimate in solar heat control, visibility and energy savings is a priority at Belk Builders. We are this area's premier upscale window replacement contractor. We've helped hundreds of Charlotte homeowners improve the look and, most importantly, the performance of their windows. For the majority of our clients, when they initially contact us, improving energy efficiency tops their list of reasons to have their windows replaced. Most homeowners are not aware of the other important benefits they will gain with this exterior improvement project. They include:
Reduced Fading – Whether it's your furniture, carpets, artwork or curtains, sunlight can rob them of their original contrast and color. Low-E windows protect your home from unwanted UV rays. In addition, maximizing the amount of natural light that enters a home also boosts the health of everyone who lives there.
Increased Safety and Security – New windows are smoother to operate while opening or closing and include double locks and stronger glass for high impact resistance.
Greater Noise Control – New windows reduce the outside noise transmission into your home.
Added Curb Appeal and Value – Older windows on your home may look outdated or unattractive. Changing out the windows with new replacement windows will give your home an updated look, improve the curb appeal and are an investment that will add to its total value.
Easier to clean and low maintenance – New windows are easier to clean because most are built with a tilt-in feature allowing you to wash the exterior of the window while still inside, instead of doing so from the outside of the home…plus no painting!
Simonton replacement windows provide all of these benefits to help you maintain your home's exterior, interior and your personal items it holds. Your selection of the best replacement window is vital in your efforts to keep comfortable all year long and greatly reduce temperature transfer into your home in the warmer months or out of your home in colder months.  Just as important is your choice of contractor. Choosing Belk Builders for your window replacement project, guarantees you a fully licensed and insured company that employs a carefully selected, expertly trained team. We are a locally owned, reputable company that stands behind the integrity of our products and workmanship.
Not sure if it's time to replace your windows? Contact Belk Builders — Charlotte's smart choice for upscale window replacement, siding, roofing and more at (704) 400-4710 or info@belkcustombuilders.com to schedule a free evaluation today! You'll be glad you did.