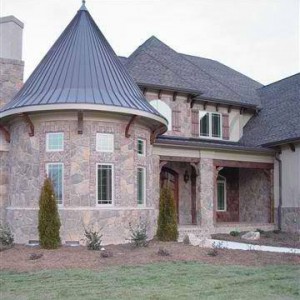 The Queen City is home to an extensive selection of communities devoted strictly to estate,upscale, custom and luxury residential dwellings. As the owner of one of these beautiful prestigious homes, I'm sure you're aware that many of these are hitting the 15-20 year mark, which is typically the time to replace the windows (or portions thereof).  In homes of this caliber, your wooden windows are one of the most significant architectural elements of your home. Belk Builders is one of Charlotte's and the surrounding area's best kept secrets among discriminating homeowners. We specialize in upscale home exterior improvements and repairs including windows, siding, doors and roofing. For our window projects we primarily use upscale products manufactured by Jeld-Wen, also Pella and Anderson, among other upscale window brands.
Below are some of the things to look for when determining if it's time to replace your wooden windows:
Multiple large areas of rot – Small spots of decayed wood can usually be filled, but not if the sill and jambs are severely compromised.
Hazy glass panes – Foggy, hazy glass appears as condensation collects between panes of glass when the seal fails and at the minimum needs a new sash, if not a completely new window.
Functionally challenged – Difficult to open windows or the inability to remain open usually means a compromised sash and/or counter balance.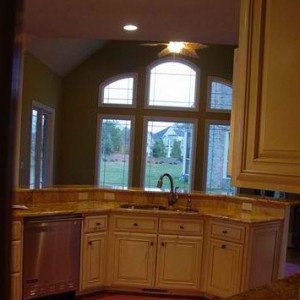 From the street, your windows may look to be in good shape, but upon a closer inspection you may find they are in fact damaged. If you've noticed any of these problems with your wooden windows Belk Builders can help you with their full replacement or repair. Keep in mind, in these cases, it is rarely, if ever necessary to replace the entire window and we can repair them with what is called a simulated divided light window and sash replacement kit.
Divided light or multi-light wooden windows are an excellent way to maintain the charm and elegance of your estate or luxury home design while improving the energy efficiency of your home. They usually have nine small panes of glass in each sash that are separated by muntins or grilles. Where a true divided light window's panes are individual pieces of glass separated by true grills, simulated divided light windows have just one piece of glass with removable grills attached to both the interior and exterior of the glass, making them much easier to clean. We pair this simulated divided light window with a sash replacement kit, including new insulation, brackets, stops, gaskets, jamb liners and stops strips for a repaired window of the same style as the original but with the look of brand new!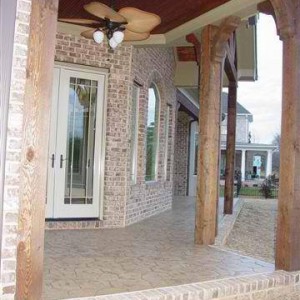 Belk Builders installs wooden windows by Jeld-Wen, Pella and Anderson because we feel they maintain the architectural integrity associated with classic wooden window designs of estate and luxury homes, with energy efficiency and conveniences that today's modern family expects. We offer both custom and traditional styles with a multitude of options regarding size, shape, design, finish, texture, wood species, glass, and grille designs to meet the needs of our clients.  As an added feature, Belk Builders can do your wooden window replacement projects in "halves" getting the worst/most visible windows in need of replacement done first then the others according to your budget.
Whether your  home was custom built for you or you gained your prestigious home by being a savvy investor in the real estate market, Belk Builders offers high end replacement, architecturally accurate, wooden window products designed to meet the needs of most historical or home owner association requirements and the expectations of even the most discerning homeowners.
For homes of all styles and ages in the Charlotte area Belk Builders is the premier choice for your exterior home project, be it windows, doors, siding or roofs, no project is too big or too small. Contact us at (704) 400-4710 or visit our website today to learn more, or schedule a free estimate.