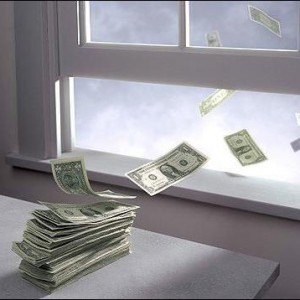 Do you cringe when you open the power bill? Especially in the hottest and coldest months of the year? If you are wondering the reason behind high energy costs and cannot find a viable answer, the source may be your aging or poor quality, or improperly installed windows. The problem often lies with the normal expansion and contraction of the window due to humidity changes. This movement can allow spaces around your windows( and doors) where heating and cooling to escape. In essence, drafty windows and doors and those that were installed without proper insulation mean you are heating and cooling the outdoors, on your dime!
Replacing or upgrading your windows can help you save money on your energy bill. Replacing old windows with quality ENERGY STAR qualified windows lowers household energy bills by 7-15 percent. Lower energy consumption also reduces greenhouse gas emissions from power plants and shrinks a house's carbon footprint. Of course, your estimated savings will vary depending on current heating and cooling costs at your home.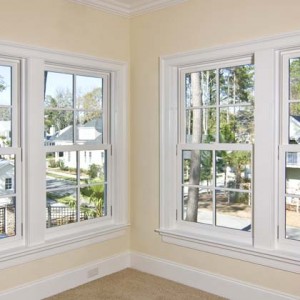 For a typical home, choosing ENERGY STAR can save: WOW!
$146–$501 and 1,147–3,839 pounds of CO2 which is equivalent to 59 to 196 gallons of gasoline a year when replacing single-pane windows
$71–$247 and 692–2,825 pounds of CO2 which is equivalent to 35 to 144 gallons of gasoline a year when replacing double-pane windows
Another key element to ensuring reduction of heating/cooling loss is having your windows installed properly. Many companies do not case  properly around windows during installation which leaves gaps that can lead to loss.  Here at Belk Builders we take pride in our installation process. This includes taking the proper measurements prior to ordering your high-quality replacement windows and casing around all four sides of the windows during installation. This greatly reduces drafts around windows. We case around the exterior and interior of all our window installations including vinyl, brick mold, wood and aluminum. We also use a non-expanding foam which insulates around the entire window so you can be certain your window installation is performed correctly.
Belk Builders uses only the best replacement windows on the market,all being top-quality insulated windows and all ENERGY STAR rated with names like Andersen, Simonton, Jeld Wen and many more! New windows save energy and they are also a great way to lower your power bill too!
Summer is almost here– save on cooling costs this season by scheduling your window replacement now.
If you looking for the right company for your replacement and window upgrade needs contact Belk Builders at (704) 400-4710 or info@belkcustombuilders.com to schedule a free evaluation today! Financing is also available through GE Capital Finance.
Siding, Window Replacement, Roofing & More!