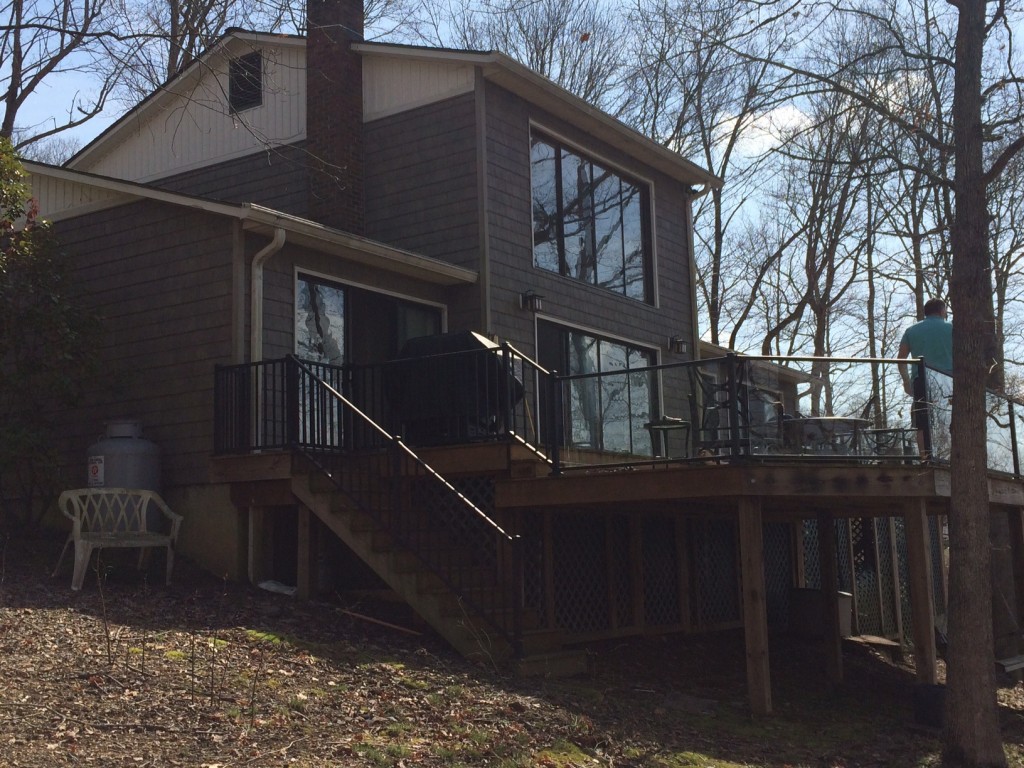 No matter how you translate the idea of the perfect second home or private getaway…be it a condo in the city, a lakeside retreat, a cottage by the sea or a cabin in the woods, your vacation property is your home away from home. Whether it's an alternative to the stock market to diversify your investments, a quick haven for R & R, or a place to gather with friends and family, maintaining the aesthetics, safety, security and energy efficiency helps to conserve your home's value. Belk Builders is the Queen City and its surrounding area's first choice for home exterior maintenance for primary and secondary residences.
As the first thing people see when they come to visit, your home's façade plays a major role in their first impression of it and you. While what your visitors may think of your home upon their arrival is important, isn't it even more important how arriving "home", either at your primary residence or your private getaway, makes you feel? Updating and maintaining the exterior is the best way to make sure it does both!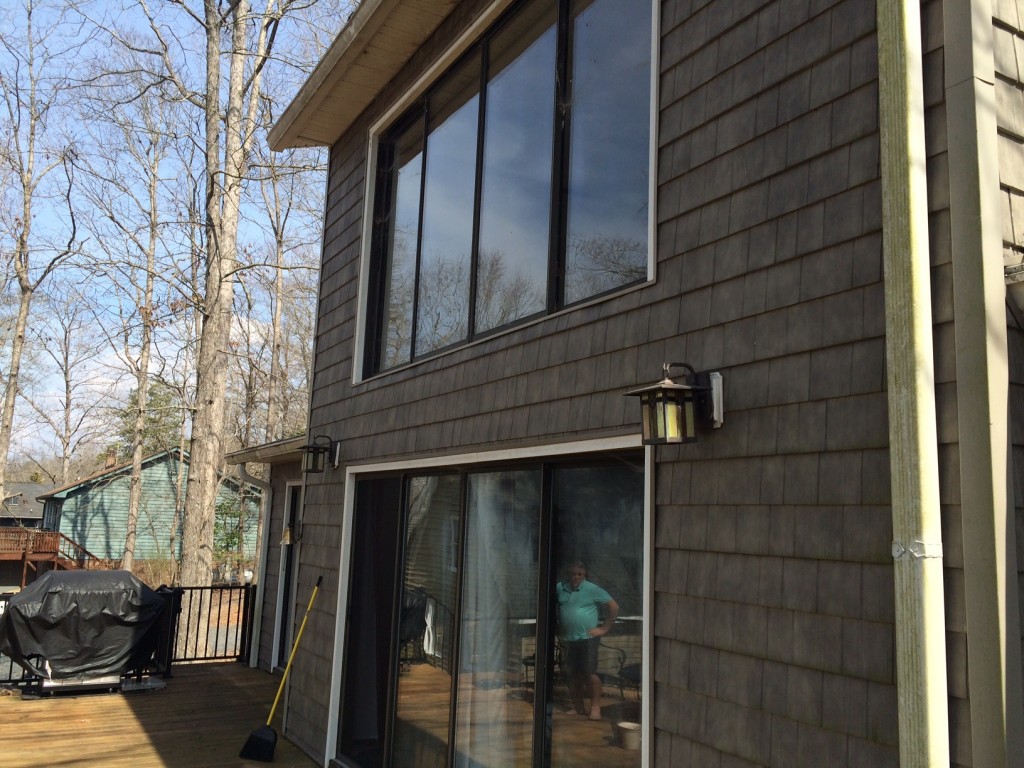 Making our client's home away from home look its best and perform more efficiently with top quality replacement windows is exactly what our most recent project was all about. As permanent residents of Matthews, NC, the homeowners wanted a local company with an outstanding reputation to work with them on a window replacement project for their second home. As a leader in this industry which uses only the highest quality products, their search led them to us to assist with the full home, replacement window installation at their beloved lake house.
Belk Builders carries only the best brands such as Simonton, Jeld-Wen, Anderson, Alside and Pella, to suit the needs and wants of our customers. Each style can be customized with several choices of arch styles, energy-efficient options, shapes and colors.
For this project we replaced their existing windows with Simonton two-toned windows in a wood grain which are white on the outside but are Antique Cherry on the inside – giving them updated looks, in colors they love, on the exterior and the interior at the same time, which thrilled the homeowners! In addition, we even went a step further to finish out the brickmould, to frame the outside of the windows in a color called "Evergreen" which matches the window casings on the front of the home. While providing a beautiful finished look, it allowed us to install a completely new window into an existing opening without disrupting the existing exterior siding.
What better way to ensure the full enjoyment of the magnificent lakeside scenery while relaxing at their private retreat, than by doing a window upgrade…not to mention with their choice of Simonton replacement windows, they also get the low maintenance benefit as well! We feel it is exceptionally important to provide services and products which allow our clients to get more enjoyment out of their homes with less upkeep and when our clients are happy, we are happy.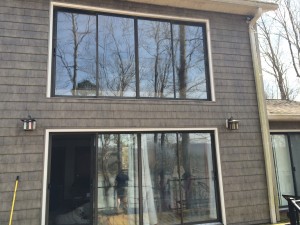 Our attention to detail and commitment to true craftsmanship are what makes Belk Builders the right choice for exterior renovation projects for primary and secondary homes of all ages and for you. Fully licensed and insured, we employ our own carefully selected team specialized in each specific field of renovation, giving you the added peace of mind in knowing your job will be completed right the first time by a local, Charlotte family owned business.
If you are ready to update your windows, siding or roof, we are here to help you improve your home's exterior, and proudly offer quality financing through Synchrony Financial. For homes of all ages in the Charlotte and surrounding area Belk Builders is your premier choice for your exterior home project, not matter how small or large. Contact us at (704) 400-4710 or visit our website today to learn more, or schedule a free estimate, you'll be glad you did!
Siding, Window Replacement, Roofing & More!