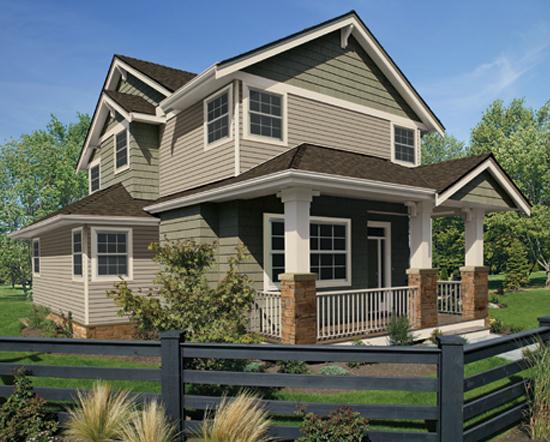 According to the U.S. Census Bureau, vinyl siding is the top-selling exterior cladding in the United States…in fact twice as many US homeowners side their home's exterior with vinyl siding than any other material on the market. Increasingly, more of those homeowners are choosing insulated vinyl siding as it is a cost-effective product that can also save money on their home's heating and cooling costs!
Recognized by energy codes and government programs alike as continuous insulation, insulated siding is the latest trend in making homes more energy-efficient. First introduced commercially in 1997, insulated siding is vinyl siding that incorporates a substantial thickness of rigid-foam plastic insulation, which is laminated or permanently attached to the vinyl. This process makes it more rigid and more dimensionally stable to achieve higher levels of thermal performance. The insulation that is most commonly used for the purpose is expanded polystyrene (EPS).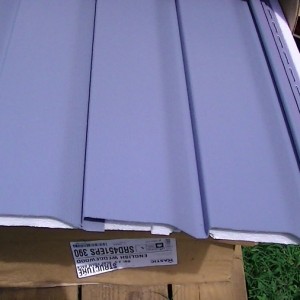 As a leading Charlotte upscale home exterior contractor, Belk Builders offers its clients unparalleled choices and service for upscale siding as well as insulated siding by manufacturers like Mastic and Crane. By including this innovative siding in our product line, we give Charlotte area homeowners a competitive edge in the energy efficiency of their homes. Compared to traditional vinyl siding, insulated vinyl carries an increased R-value, as much as 19% higher, which means reduced energy bills throughout the year.
Mastic's Structure home insulated siding delivers natural beauty, significant insulation properties and increased impact resistance with the look of clapboard, real wood siding or classic cedar. CraneBoard Solid Core insulated siding gives you the authentic beauty of true milled cedar that will never warp, peel, or ever need painting. Both of these insulated vinyl siding brands come in a variety of colors to choose from and require little to no maintenance.
Regular vinyl siding is still used commonly but insulated vinyl siding is becoming much more popular due to the benefits that it has to offer. Here are 5 important benefits of insulated vinyl siding:
Added Insulation for All Seasons – Each season, homes are constantly affected by energy entering and exiting the home through a process called thermal bridging. Thermal bridging occurs when warm energy escapes past the traditional batt insulation inside walls and transfers through the wooden studs. Insulated vinyl siding makes your home "tighter" and retains heating and cooling within the home during the hot and cold months. This also means your A/C won't have to work as hard in this sweltering heat (especially with temperatures reaching the high 90s in the Charlotte area this season).
Increased Sound Barrier – The added layer of foam backing's sound dampening effect helps to turn the volume down on those unpleasant outside noises such as lawnmower engines, barking dogs, passing trains and anything else that would result in an annoyance, distraction or even loss of sleep.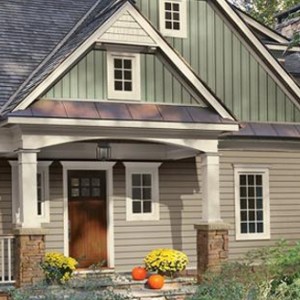 Additional Impact Resistance – Traditional vinyl has proven itself to be a very durable, ridged and virtually maintenance free exterior building product. However, combined with a polystyrene foam backing, the product becomes even stronger and allows for greater impact resistance.
Insect and Vermin Resistant – Since the polystyrene backing fills that gap between the siding and the walls of the home, insects and other vermin no longer have the opportunity to live and nest behind the siding. Plus, this material is not a food source for termites and other destructive creatures.
Stellar Durability – Insulated vinyl siding will not rot or become damaged from water, mold, insects or long-term exposure from the sun. Additionally, the foam back insulation helps your siding lay flatter and straighter on your home.
Making a decision on the right type of exterior siding for a home can be an exciting yet daunting exercise. Belk Builders offers insulated vinyl siding which provides a durable, energy efficient and attractive option that helps to insulate and protect the home while at the same time allows for creative curb appeal designs to express personal taste and individuality.
If you are considering upscale insulated siding replacement for your Charlotte home, and are looking for a reputable company that believes in a job well done, start to finish,  contact Belk Builders at (704) 400-4710 or email us at info@belkcustombuilders.com for a no-obligation, no cost look at all of your home's exterior service options.