When you work in the construction and home exterior industry, December is an especially good time to pause and take stock of the previous 12 months and to make plans for the coming year. Since the holidays allow a pause to my normally hectic schedule, the past few weeks have given me more time for reflection. That being said, I am so very grateful for all the wonderful Charlotte area customers who Belk Builders had the opportunity to work with this past year.
I understand what a leap of faith it is to sign a contract with a builder and to make them part of your daily life during construction. We do everything we can to minimize cost and disruption around the home and to create stunning exteriors for all of them! The biggest thrill in my business is seeing the look in their eyes and the smile on their face once their project is completed!  The positive feedback from clients is immeasurable!! Here are just a few of the endearing testimonials we have received over the past year, from homeowners just like you who chose Belk Builders for their exterior renovation needs: 
"The installation crew knew what they were doing. I was extremely impressed with their eye for detail and their clean up after the job was completed."
"The quality of their workmanship and materials were first class. I would definitely recommend Belk Builders to all my friends and neighbors."
"Kent was very nice and polite. He explained everything in detail and asked us what we wanted rather than wasting our time with items we were not interested in."
"I made a great decision in going with Belk Builders. I shopped around and received four estimates. After considering value, quality and price, I feel confident of my decisions."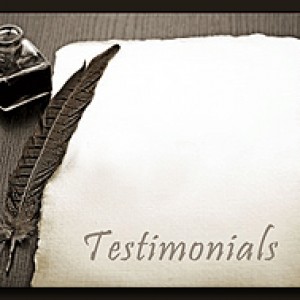 "They kept in contact with me before and during the job, answered all my questions, were on time and finished in a timely manner."
"I now have the best looking home in our neighborhood. Thanks."
"I was surprised the owner stopped by every day to check on how our job was progressing. He would then knock on my door and ask me if I had any questions. I was impressed."
"My wife and I didn't think we could affort the work but with the financing options and low interest rates they offered, it fit perfectly into our budget."
"They offered several more options in materials than the other companies I interviewed."
"They finished job looks exactly the way I expected. They did exactly what they said they would. Great job!"
Belk Builders is the Charlotte areas' premier upscale company to handle your roofing, siding and replacement window needs. We have over 25 years' experience in roofing, siding and window replacement, using only the highest quality products on the market.  In addition to being a respected member of Angie's List, we are also an accredited member of the BBB of the Southern Piedmont and are members of the Greater Charlotte Chapter of NARI (National Association of the Remodeling Industry.)
We are looking forward to hearing from you in the New Year! You may contact us at (704) 400-4710 or info@belkcustombuilders.com to schedule a free evaluation today or visit our website to learn more about how we can help make 2015 the best ever for your home's exterior!
.