The change in seasons, and temperatures, from cool to hot and humid can bring with it the dangers of unpredictable and severe weather. Thunderstorms, tornadoes, hailstorms, and high wind can have damaging effects on people and property. Belk Builders wants to help keep you and your family safe during the storm season.  
One of the ways you can help protect yourself and your family, and neighbors is to remind them of the simple steps they can take to help make sure their property is protected as much as possible.  Being prepared for dangerous weather is the best way to stay safe this season, with this in mind, we have put together a checklist of helpful preparedness hints for you and your loved ones to help be ready for spring storms:
Prior to the storm season:
1. Have a communication plan. Family members may not be in the same place when a disaster strikes so think through beforehand how you will communicate with each other. Cell phones may not work well after a disaster if cell towers are damaged. Text messaging may have a higher likelihood of getting through. You can also designate a family member who is not in your local area to be your contact person.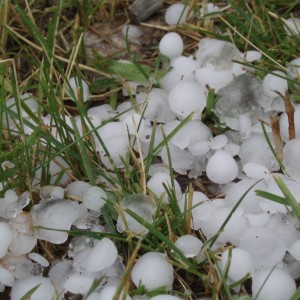 2. Build a storm/disaster supply kit. A disaster supplies kit is simply a collection of basic items your household may need in the event of an emergency including first aid supplies, batteries, flashlights, water and other essentials.
3. Remove deadfall. Remove dead or rotting trees and branches that could fall and cause injury or damage during a severe thunderstorm in advance of the approaching season or during times of clear weather. 
4. Review your insurance policy. Update any necessary information such as location addresses, size of your deductible, and the current insured value of both your contents and home.
5. Maintain home repairs. Make sure your home is in tiptop shape by having a professional roofing contractor inspect your roof. In addition have a licensed contractor also inspect your gutters, and HVAC system for damage or clogging. Make any necessary repairs, and clean air ducts and replace filters.
Before, during and after a storm:
1. Secure objects, windows and doors. Secure outdoor objects that could blow away or cause damage. Shutter windows and secure outside doors. If shutters are not available, close window blinds, shades or curtains.
2. Get inside. Get inside a home, building, or hard top automobile (not a convertible). Although you may be injured if lightning strikes your car, you are much safer inside a vehicle than outside. Keep in mind, rubber-soled shoes and rubber tires provide NO protection from lightning. However, the steel frame of a hard-topped vehicle provides increased protection if you are not touching metal.
3. Remember the 30/30 Lightning Safety Rule.  Go indoors if, after seeing lightning, you cannot count to 30 before hearing thunder. Stay indoors for 30 minutes after hearing the last clap of thunder.
4. Unplug it! Unplug any electronic equipment well before the storm arrives.
Belk Builders is the Charlotte areas' premier upscale company to handle your roofing needs, including replacement due to damage caused by storms and hail. We have over 25 years' experience in roofing, siding and window replacement, using only the highest quality products on the market. We will conduct a thorough inspection of your roof to evaluate storm damage and even meet with your insurance adjuster. We strive to provide homeowners the cost for roof replacement and additional pertinent information up front and based on the insurance estimate. Since we are locally owned, and operated we are a hands-on company that employs our own quality crews that you can trust. We will also work along with your insurance company in getting the completion certificate.  In many cases we have been able to provide our customers with an upgrade to a better roof within their budget as well.
At Belk Builders, we are concerned about the safety and well-being of our friends and neighbors here in Charlotte and the surrounding area when it becomes the season for storms. Not only do we provide the most trustworthy replacement roofing and siding services due to damage caused by storms, we also care about keeping you and your loved ones safe!
If you are interested in exploring replacement roofing options, or looking for the right company to help you with your roofing needs after weathering the storm, contact Belk Builders at (704) 400-4710 or info@belkcustombuilders.com to schedule a free roof inspection and evaluation today! Financing is also available through GE Capital Finance.
Siding, Window Replacement, Roofing & More!