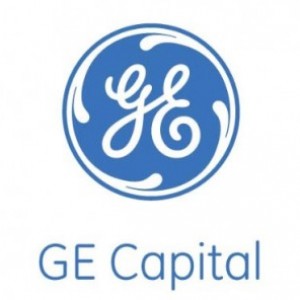 Belk Builders is the Charlotte areas premiere upscale company for window and siding replacement as well as roofing. In addition to providing homeowners with a trusted source for their remodeling and replacement needs, we also offer convenient in-home financing through GE Capital. GE Capital specializes in loans for home improvement projects and offers low-interest rates beginning as low as 5.99% for those who qualify. It's quick and easy with approval taking as little as 24 hours in most cases. Payment then begins 30 days following completion of your project.
Most local home improvement companies don't offer the convenience that comes with in-home financing. This is just another example of how Belk Builders is setting the standard in providing you with the best window, siding and roofing replacement service in the region. Deciding to move ahead with replacement of your home's siding, a new roof or even replacing your windows is a major undertaking for many homeowners. Keep in mind, that improvements like this not only enhance the curb appeal and beauty of your home, siding, window and roofing replacement will also make your home more energy-efficient. Over time many of the these improvements will pay for themselves in the money you save in energy costs. For example, air-tight, energy-efficient windows save money on heating and cooling, which keeps your  home comfortable and saves energy at the same time.
Take a look at a few of the benefits of choosing in-house financing
ROOF REPLACEMENT WITH ARCHITECTURAL SHINGLES AS LOW AS $79/MO
Replace your old roof with a new architectural singled roof with a 30 year warranty. Architectural shingles can provide up to 120 miles per hour of wind and storm resistance than three tab shingles. Even the highest quality three tab shingles can only offer to resist 60 to 80 miles per hour wind. It simply shows that architectural shingles are more durable and more superior than the traditional three tab shingles.
Architectural shingles could last up to 75 years when installed properly. The minimum warranty for architectural shingles is 30 years, but when you choose the highest quality it could last up to 75 years. Three tab shingles are said to last for 20-30 years, but the truth of the matter is it will show signs of deterioration after 12-15 years.
REPLACEMENT WINDOWS & DOORS AS LOW AS $129/MO
Replacing standard windows with energy-efficient windows and doors that meet the U.S. Environmental Protection Agency/U.S. Department of Energy's Energy Star program lowers energy bills by 7 percent to 15 percent, according to www.energystar.gov. As an added bonus, homeowners may also qualify for a tax credit equal to 10 percent of the product cost if they install Energy Star windows and doors in their primary residences.
Whether for cosmetic reasons or increased energy efficiency, Charlotte NC home experts agree that you can't lose money when you replace or refresh your windows and doors.
Did you also know?
Depending on federal and state funding, homeowners may be able to get a rebate on window replacement through their state or local utility company, offsetting some of the price of replacement windows. Tax rebates are often available as well, to be "reimbursed" when federal tax returns are completed the following year; a tax preparer or tax software program can assist homeowners in obtaining that credit if new windows meet the eligibility requirements.
Contact Belk Builders today to learn more about financing options and schedule a free estimate for your window, siding and roofing needs. In addition to being a respected member of Angie's List, we are also an accredited member of the BBB of the Southern Piedmont and are members of the Greater Charlotte Chapter of NARI (National Association of the Remodeling Industry.)
 (704) 400-4710 or visit our website today to learn more.