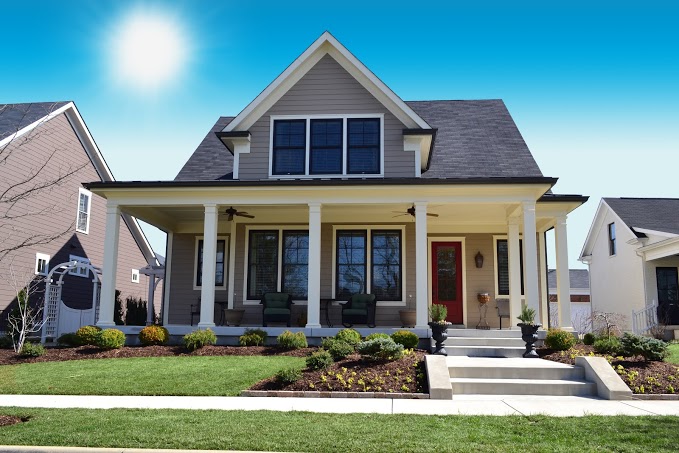 Charlotte Vinyl Siding Replacement
Thanks to high-quality manufacturing and expert installation, producers have made vinyl siding one of the most popular, durable, low-maintenance and aesthetically-pleasing options for covering homes.
In addition to the previous advantages, vinyl siding also increases the value of your home, improves insulation which in turn reduces energy bills and it costs less than many other siding choices. You can customize the style and color of your vinyl siding, but never have to be concerned with upkeep. You also need not worry about any wood-boring insects.
Take a look at what Belk Builders vinyl siding replacement can do to transform your home in this video featured on the Belk Builders YouTube Channel:
When you need a siding contractor delivering exceptional customer service and decades of experience transforming the exterior of homes in the greater Charlotte area and beyond, Belk Builders is truly the best choice. We are committed to serve your needs through every step of your project, which means you are always kept informed during each step of your home's transformation, knowing what to expect and when to expect it. The end result being an exterior that is more efficient, and more beautiful, increasing the value of your home in a number of ways.
Replacing your home's siding is a wise investment. Here is a peek at just a few of the cost-effective benefits siding replacement provides:
Aesthetics – Siding replacement can truly transform the look of your home improving curb-appeal, beauty and defining your homes architectural features better. Upgrading or replacing your home's siding also increases your home's value.
Durability & Longevity – Our premium vinyl siding is designed to be durable, and with longevity in mind. No more worries of peeling, cracking siding to have to deal with. The products we use are warranted to last, and look the part, for the long haul!
A quieter, more tranquil home – Since our premium siding provides a layer of insulation against outside noise sources such as a barking dog, the neighbor's lawnmower, a busy roadway and much more.
A more comfortable home, and lower energy costs – Premium vinyl siding will help regulate your home's temperature keeping it warmer in the winter and cooler in the summer.
When you choose Belk Builders for siding replacement or siding upgrade project you get the peace of mind in knowing your job will be completed right the first time. Fully licensed and insured, we employ our own carefully selected, expertly trained team specialized in each specific field of remodeling. Our attention to detail is reminiscent of a by-gone area when true craftsmanship was considered a form of art.